George Mountbatten, Marquess of Milford Haven, has never been one to shy away from a business venture that he believed in, and one of the business principles that seems to resonate with him is the access to different services and the option of saving money through the process of comparison and free choice of the general public. We have seen this before in his career even as far back as the early days of mainstream internet use, and in the past few years, George Mountbatten has continued to find opportunities to create a fairer, more competitive market for everyday consumers. One of the latest and most promising examples is his MoneyGuru project, launched in Brazil in 2014.
George Mountbatten: uSwitch and MoneyGuru. From London to São Paulo
Brazil is one of the most interesting emerging markets today from the perspective of a businessman and investor. Major overhauls made by the nation's government have spurred growth in small business activity for about a decade and a half now, thanks in part to tax reforms which began to be implemented in the year 2003.
Since around 2010, several Latin American countries have seen a boom in interest from foreign investors and entrepreneurs looking to capitalize on the unique opportunities presented by these sorts of emerging markets. Brazil in particular has seen a considerable influx of both aspiring and established business owners from other countries all over the world. This may be, in part, due to the country's apparent receptiveness to the e-commerce trend that has already taken a firm hold in North American and European markets. A ready and willing consumer base, combined with growing internet and mobile penetration, makes for an attractive set of circumstances in which to undertake a startup business endeavor.
Recognizing this, George Mountbatten made the decision to launch his new startup project, MoneyGuru, in Brazil's most populous city: São Paulo. The buzzing nucleus of industry, technology and economic growth seems to be a natural fit for a new internet-based startup business.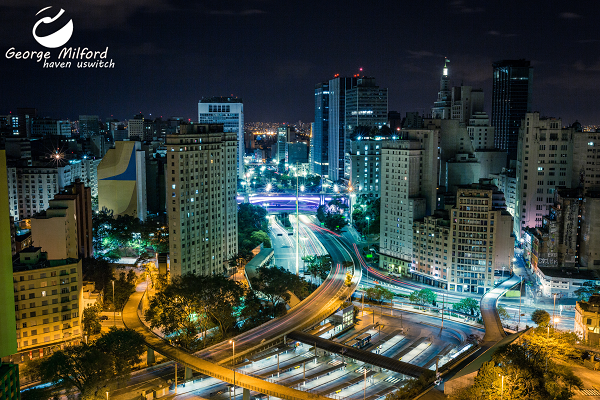 George Mountbatten's MoneyGuru Brazil concept
Like other companies in which George Mountbatten has been involved over the course of his business career, the essential idea of MoneyGuru is the democratization of consumer services. Similar to the electrical utility comparison website he founded at the dawn of the new millennium (uSwitch.com), MoneyGuru seeks to create a market George Mountbatten's Consumer-Focused Growth with uSwitch and MoneyGuruthat encourages competition among service providers—in this case, financial services companies—and one that is consequently fairer to consumers. The business is modeled closely after UK-based MoneySuperMarket.
From a consumer perspective, MoneyGuru is a website which allows consumers to search and compare prices, rates and offers from different providers of financial services. For example, users can search for the best deal on credit cards, mortgages, life insurance, and a variety of loans, including personal, car and business loans. The site also has a section for credit report comparisons and related information.
By entering some basic information about what they are looking for, users are shown offers from different companies that fit their needs, with transparent information on rates and pricing. This gives Brazilian customers unprecedented access to unbiased, comparative data about financial services providers, allowing them to make an informed decision and, most importantly, save money and time.
Expanding MoneyGuru for sustainable growth
The initial investment to launch MoneyGuru Brazil in São Paulo back in 2014 was approximately £3 million.
In its first months of business, MoneyGuru was being described as the most renowned foreign startup company to be launched in Brazil. In 2014, the website had already partnered with some of the most important financial institutions in the country, including Banco Itaú and Banco Bradesco.